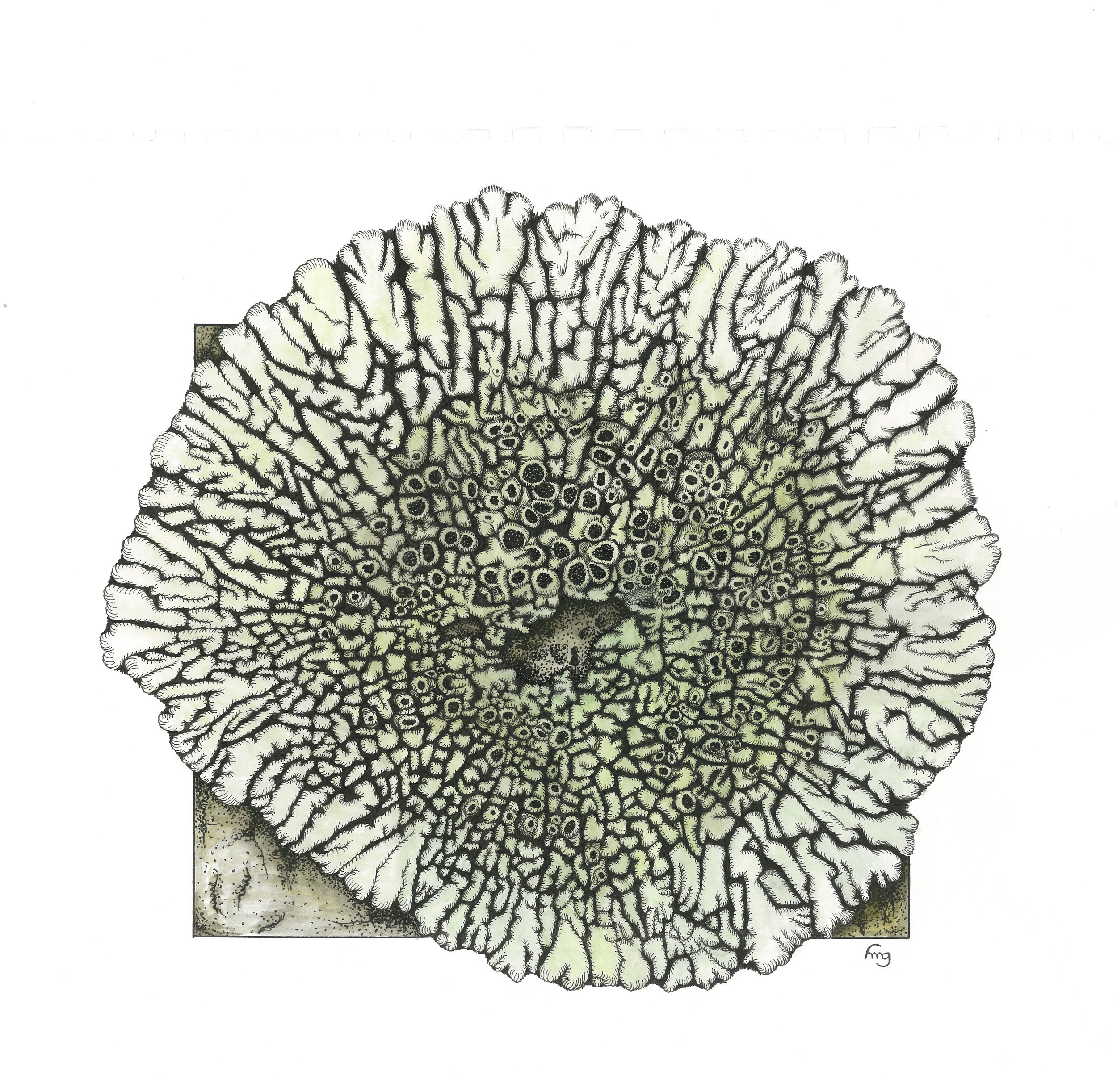 Lichen Landscape #4
An exquisitely detailed lichen illustration. This labor of love took over 60 hours to complete! This flat crustose lichen can be found growing on boulders or rock walls.
Each 12"x9" print comes lovinging packaged and ready to be custom framed. Or I can ship it ready to hang on your wall in an attractive, elegant, and simple black plastic frame.
Each piece is a high-quality print of an obsessively detailed pen and ink and watercolor original.