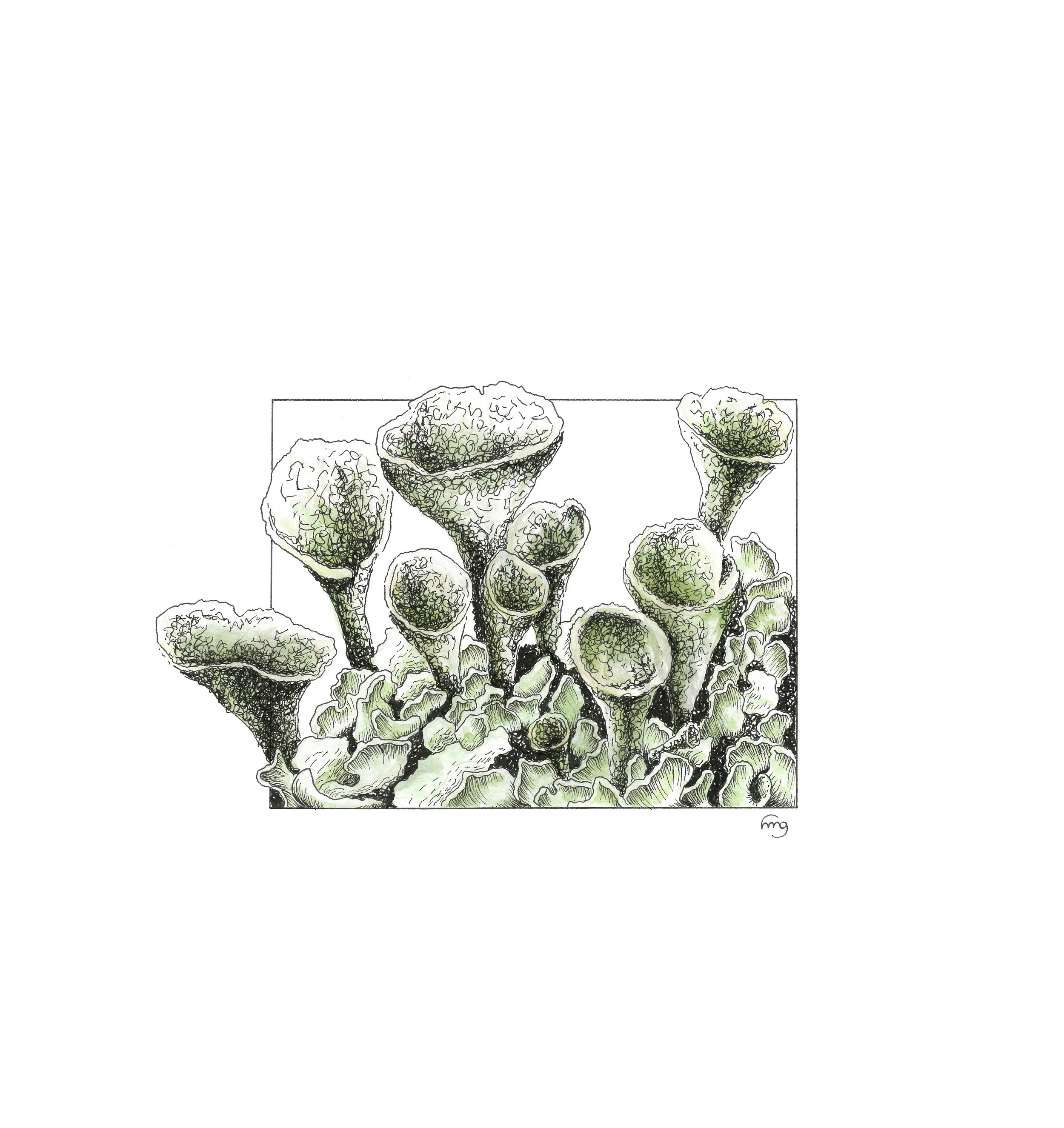 Lichen Landscape #3
An upclose and personal look at some tiny lichen reproductive structures. These 'cups' are where the fungus portion, of the fungus and algae symbiosis that constitutes a lichen, sends out spores to reproduce. This lichen landscape aims to capture the weird and wonderful gesture of these structures.

Each 12"x9" print comes lovinging packaged and ready to be custom framed. Or I can ship it ready to hang on your wall in an attractive, elegant, and simple black plastic frame.

Each piece is a high-quality print of an obsessively detailed pen and ink and watercolor original.