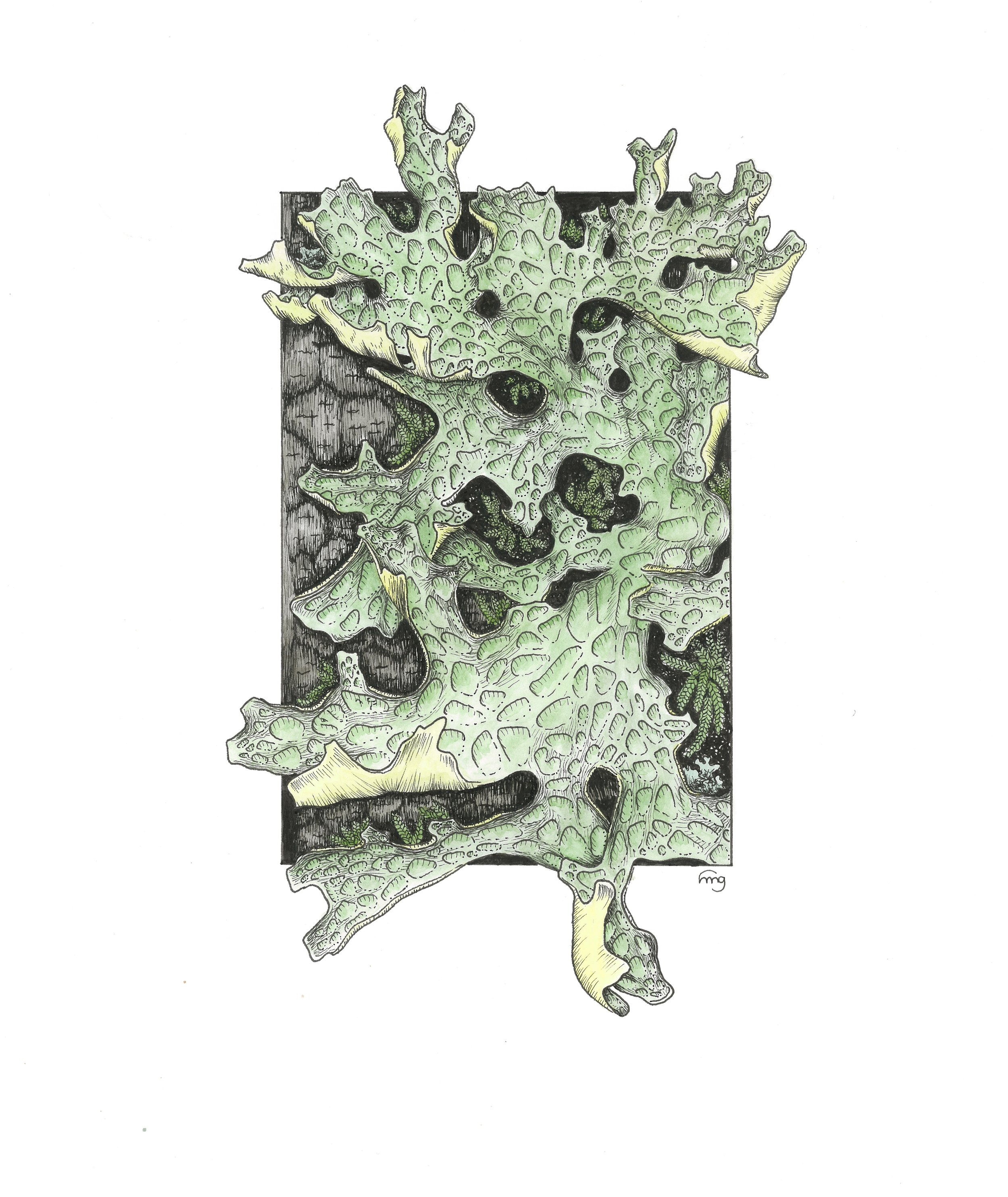 Lichen Landscape #2
The first lichen landscape that grew bigger than its frame! Lobaria pulmonaria, also known as lungwort, is a common Lobaria species found on many continents in areas of high rainfall. It is considered threatened in some areas due to a high susceptibility to acid rain. Its common name comes from its likeness to a lung, and Lobaria species have been used as traditional remedies to treat lung issues. Monks in Siberia have also used this species in place of hops to brew beer!
Each 9"x12" print comes lovinging packaged and ready to be custom framed. Or I can ship it ready to hang on your wall in an attractive, elegant, and simple black plastic frame.
Each piece is a high-quality print of an obsessively detailed pen and ink and watercolor original.